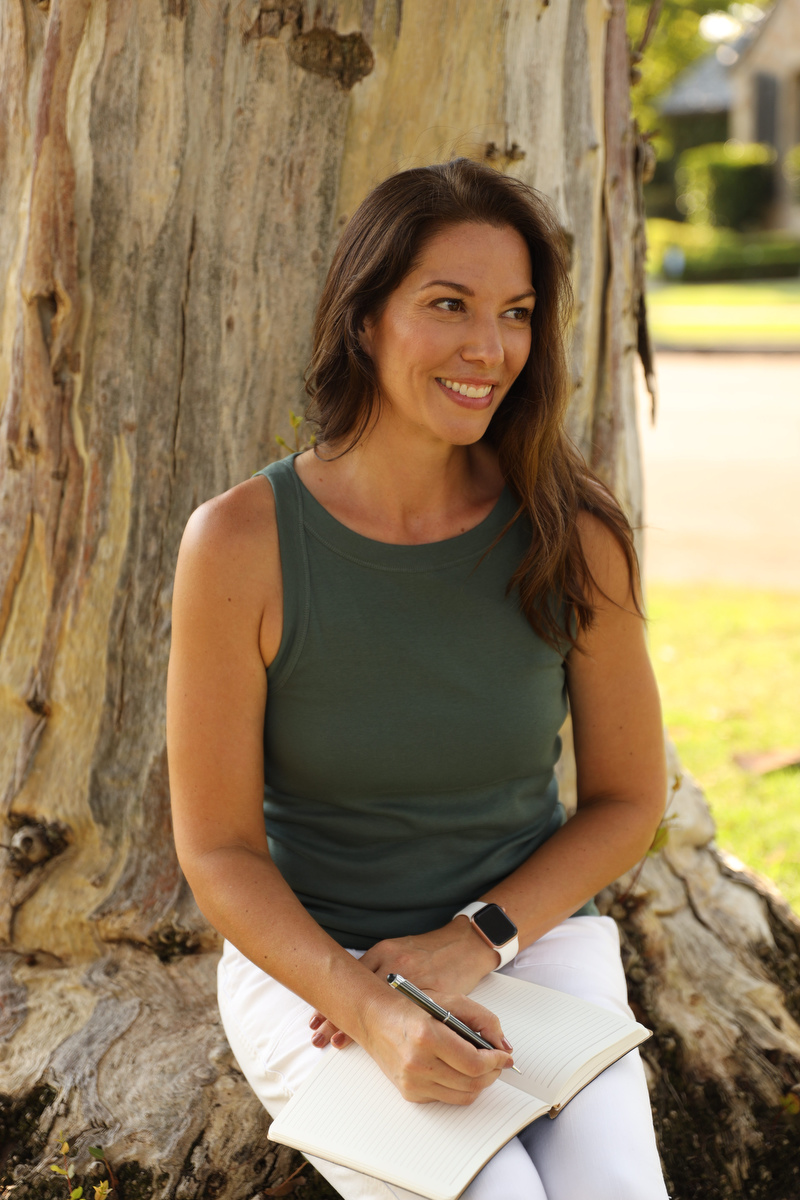 You don't have to do it alone
Financial coaching is deeply personal.
You don't have to understand financial markets or what a balance sheet is to be in control of your money. You do have to understand YOU and sometimes that's the hardest thing to do.
Money is deeply personal and uncovering the ways we sabotage our own goals is rewarding and cathartic but it's not easy. Having an intuitive coach that can walk you through the process without judgement will help you make progress more quickly and and give you confidence that you're moving in the right direction.
Change Your Money Story
Sign up for
Budget Coaching
You Can Do This
It's time to be Not Bad With Money!
We all have money stories but being bad with money is a story you can stop telling yourself. Whatever your experience has been with money so far, you can change how you'll experience the flow of money in the future.
Through a combination of practical tactics, mindset shifts, and intuitive guidance, Not Bad With Money coaching can help you achieve any financial goal including:
Getting out of debt
Saving for retirement
Eliminating your money anxiety
Creating (and following) a budget
Discovering how you sabotage your own success (and how to stop)
You're Worth It
Everyone deserves to feel in control of their financial future.
The Program
What is
Not Bad With Money
coaching?
Not Bad With Money is a 6-month, personalized coaching program that will fix your relationship with money.
You will be coached, without judgement, through setting up and maintaining a budget that actually works, analyzing your spending habits and what unfulfilled needs they're hiding, uncovering and overcoming deep rooted money narratives, and anything else that we determine will be beneficial for putting you in control of your financial future.
Build Confidence
With a combination of practical skills and new thought patterns, you'll be confident that you can be good with money.
Create New Stories
With specially crafted assignments, you'll learn where your money stories developed and write new ones that serve you.
Gain Control
With a system that finally works for you, you'll feel in calm control of your finances without anxiety.
Feel Supported
With 12 one-on-one calls, unlimited email access, and meaningful communication, you'll feel supported throughout your transformation.
Meet Your Coach
Pamela Lund
Founder of Not Bad with Money
Think of me as that friend you can always turn to for good, honest advice.
I believe that everyone deserves to feel calm about and in control of their financial future. I believe that we're not good with money because no one teaches us how to be.
We're just expected to know what to do as soon as we become adults. We're not taught how deeply emotional money is and how to navigate that complex relationship.
I want to change that. I offer a unique blend of practical knowledge with intuitive insights. This combination allows me to guide your experience to the best outcome based on your unique goals, history, and energy.
1-on-1 calls.
You'll have 12 hours of personal, one-on-one coaching with me to support you through your journey. Depending on your needs, these calls will range from training on budgeting to unearthing what's holding you back from achieving your financial goals.
Coaching dashboard.
You'll have access to a personalized coaching dashboard that has links to all of the resources you'll need to be successful. You won't have to remember what tasks to complete, what your goals are, or how to schedule our meetings.
Free: You Need A Budget.
You'll get a free 1-year subscription to the best budgeting software available. We will set up your YNAB budget together to ensure your new budget works for your unique needs. Each month we'll review your budget and make sure you're on track.
Life coaching.
Money doesn't exist in a vacuum. In fact, the way we behave with money affects every aspect of our lives, and what's going on in our lives affects our money. You can't address one without the other, so while we're improving your relationship with money, we'll work on whatever else is blocking you, too.
Accountability.
New habits and behaviors take time and practice to develop. You'll have external accountability to stay focused on your transformation through communication with me. If you need more, I'll give you the tools you need to succeed.
Goal setting.
Setting financial goals is hard. How do you know how much is enough? Should you pay off debt or build up your emergency fund first? How much do you need to retire? How can buying new clothes and traveling be guilt-free goals? No matter what you want, we'll develop achievable goals that perfectly align with your values, needs, and wants.
Guided meditations.
You'll receive downloadable guided meditations and visualizations to help you reinforce your new patterns and stay aligned with goals. Listen to them whenever you need to center yourself or just need a friendly voice to remind you that you're on the right path.
Introspective exercises.
You'll complete exercises that are designed to help you see where your money stories came from. You'll learn why you can't ask for a raise, why you never feel like you have enough, and more. Once you know why, you can write new stories that serve you.
Get Deep
Optional bonuses:
Intuitive Readings
If you are open to intuitive guidance, I'll offer mini Tarot or Oracle card readings to help you better integrate what you're learning. These cards offer a visual representation of what we need to keep in perspective which I find helpful in remaining mindful while I incorporate new patterns into my life.
Astrological Insights
If you are interested in understanding how your birth chart impacts your relationship with money, I'll provide you with astrological insight into your personal money motivators. Even if you don't know anything about astrology, looking at your patterns from a different perspective can help you see a new way forward.
FAQ
You've got questions.
I've got answers.
How do I know if I'm ready for this?
Don't worry about being "ready" or being organized or whatever else you're concerned about. Fear is just your brain's way of trying to keep you from growing. If you're here, you're ready.
This seems like it's going to be a lot of work. Is it worth it?
Being anxious about money is stressful so you're already doing a lot of work managing that stress. Doing work now that will relieve your anxiety and reduce stress will mean less work long term, not to mention the potential benefits to your health and happiness.
Should I start coaching now or wait until <some magic time in the future>?
You're going to have to get your finances in order eventually. The longer you wait the bigger your problems can grow and the more stress you'll feel. Why not do it now and do it efficiently with a skilled guide rather than spending even more time and money down the road?
Do I have to have all of my financial information organized before we start?
Nope! We can do this together when we set up your budget tracking system. But, if you have it all organized already, that's great too. Every situation is different and your coaching calls will be custom to your needs.
Can't I just set up a budget on my own and use information I find in books or on the internet?
Of course. But I bet you've tried that already. If you're like most people you gave up on your budget before you even used it for a full month or you used it and it didn't make any difference in your behavior because it's not about the budget itself. Improving your money flow is 10% budgeting system and 90% mindset. I'll coach you through both so you have the tools, skills, and new thought patterns you need to achieve your financial goals.
What's the deal with the meditations, card readings, and astrology?
Money is deeply personal. The way we interact with it is related to our deepest, oldest wounds. The mental blocks we have around our money stories can't be overcome by simply allocating money to a line item in a budget. We have to do introspective, healing work in order to write new stories that help us and help our future generations live healthier, happier lives. I use meditations, visualizations, card readings, and astrology in custom combinations to help my clients heal their relationships with money so the practical application portion of the program is more effective. If you're not interested in using certain tools that I incorporate, you can just say so and I won't use them but, I ask that you keep an open mind and trust the process before closing yourself off to these powerful sources of guidance.
Does it makes sense to spend money to get my budget in order?
I know, it seems counterintuitive to spend money when you're trying to save money but the best investment you can make is in your education and growth. Think of this as training that can benefit you financially in the long run, sort of like a college degree. Also, you will recoup the cost of coaching in multiple ways from reducing unnecessary expenses to having the confidence to earn more to improved mental energy due to lower stress.
This seems expensive. Is it?
Financial coaching is not expensive when you consider that you are likely losing this much money due to unconscious spending, mental blocks against increasing your income, and wasted time due to money anxiety. Also, while you're paying for a 6-month program your investment will last a lifetime. Everything you learn and all of the skills you develop will continue to benefit you for the rest of your life (and will benefit your kids for their entire lives if you've got 'em).
Not Bad With Money coaching is also a much more personalized, high-engagement service than ongoing monthly membership-based programs. Those cheap programs don't include the deep mindset work, life coaching, and personal growth that you'll get with me. At the end of your coaching program you'll have a new mentor and friend, if you want one. And while you'll be better at money you'll also be better at life.
How does the payment plan work?
You'll make a deposit now, and then make 2 equal payments after the 2nd and 4th months of your program. You'll pay the normal price for the package when opting for the payment plan option, but you get a discount if you pay upfront.
What payment methods do you accept?
I can accept credit cards, bank transfers, PayPal, Venmo, and good ol' fashion checks. We'll work out the details when you sign up. For now, just fill out the form below to get in touch.
What if I change my mind? Do you offer refunds?
Once we start your program, there are no refunds. You're making a commitment to me and to yourself by signing up for Not Bad With Money coaching, and I know you'll want to honor that commitment. You may feel resistance when we start working through your mental blocks, money trauma, and fear of growth, but don't let that resistance stop you from doing what you need to do. I'll be here every step of the way to support you and ensure that you succeed.
What should I expect after I sign up?
You'll get an email with a link to schedule our first call, plus some introductory assignments so we can get to know each other. In the first call, we'll go over your initial assignments and lay out the schedule for your first month of coaching so the timeline works for you and your unique needs.
Are you going to judge me for my financial choices or goals?
Nope. This is a judgement free zone. Your choices are yours and it's not my job to judge you, shame you, or act in any way other than to help you to achieve what you most want. I also won't share your information with anyone without your permission.
What if I forget something I learn in our calls?
If you agree, our calls will be recorded video calls that you can re-watch any time. This will give you the freedom to be present and relaxed on our calls rather than worrying about taking notes or remembering details. Additionally, you'll receive a recap after each call to review what we discussed and everything we discuss will be reinforced with the new habits you develop, the visualizations I create for you, and the mindset shifts you experience. You may be surprised at how easy it actually is to integrate the new knowledge and awareness you have.
Do you work with couples or multiple partners?
Yep! If you budget together we'll work on your combined budget but intuitive readings and astrologic insights will be limited to one person.
I'm a business owner. Can you help me with my business budget?
Absolutely! We need to start with your personal finances first, but we'll discuss your business, too. Everything you learn about managing your personal budget will help you with your business. If you need a lot of help getting your business budget set up, you'll need to buy additional coaching time.
Can you work with deaf or hearing impaired clients?
Yep! Everything we do can be done over email or whatever medium works for you. Get in contact with me to go over any questions you have so you can feel comfortable that I can meet your needs.
If you want more information, want to have an introductory call with me, or are ready to get started, fill out this form. There's no obligation and I won't spam you with a bunch of emails.